20% Valentine Voucher @ Le Petit Tom ®
20% Valentine Voucher @ Le Petit Tom ®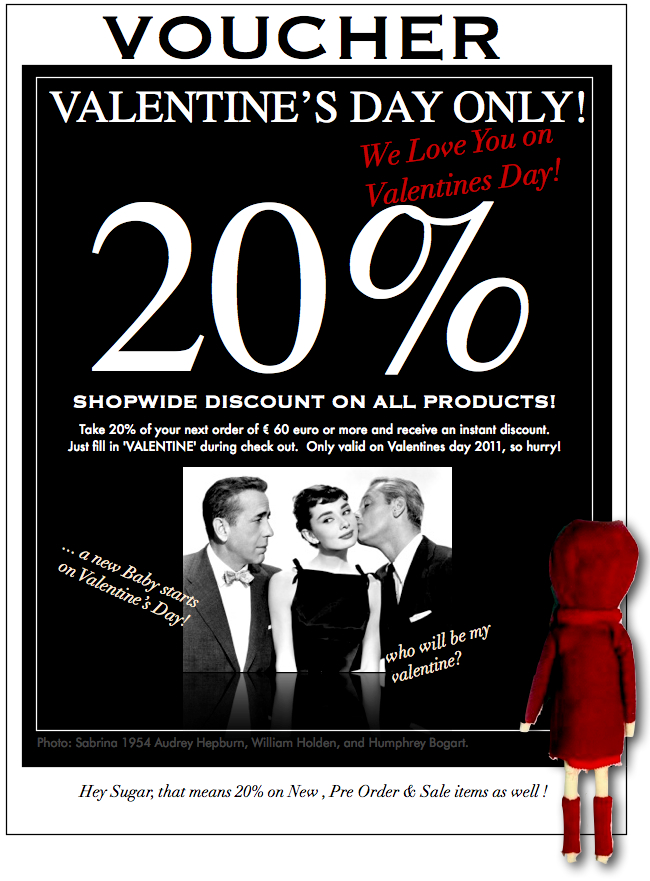 NOTE! De Voucher Code vult u in in uw winkelwagentje. De korting wordt direct verrekend. (per bestelling is 1 code inwisselbaar) Vouchers kunnen enkel online tijdens het bestelproces worden verzilverd en niet via enige andere wijze worden geclaimd. Vergeet hem dus niet in te vullen! Niet geldig in combinatie met andere aanbiedingen of akties. Bestellingen geplaatst buiten deze aktie periode komen niet in aanmerking voor deze korting. Ook niet reeds geplaatste bestellingen. Deze aktie is alleen geldig voor bestellingen geplaatst op 14 febr. 2011. Please read our policy on vouchers online.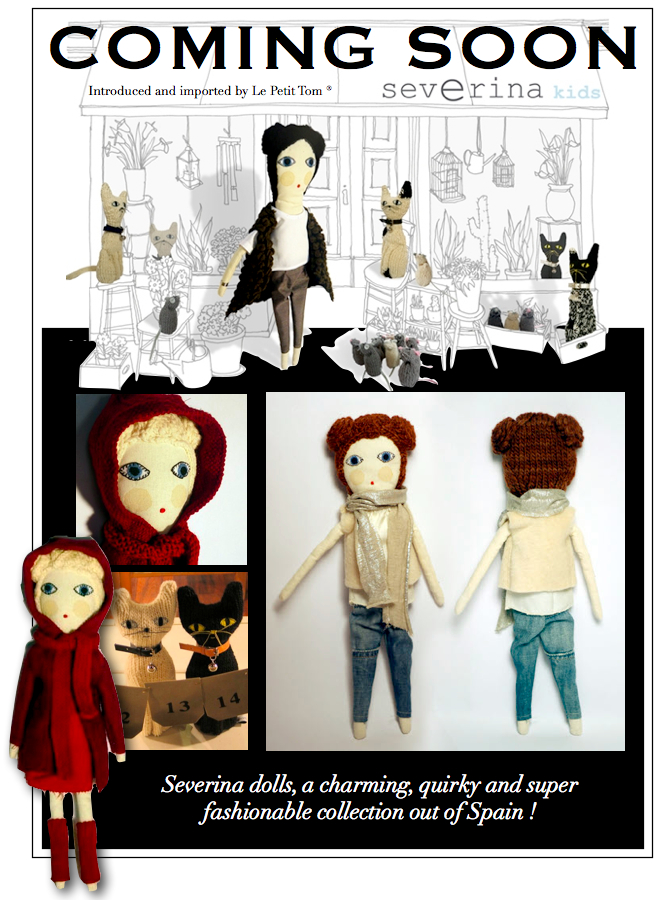 Expected end of February!
Severina Kids Fashion Rag Dolls, Cats and Mice Handmade , Eco Friendly & One of a Kind
Echte One of a Kind, Arty Design Fashion Dolls Lappenpoppen van maar liefst 44 cm groot, met prachtige modieuse kleding van restanten stof van mode-ontwerpers). Speciaal kado voor jong en oud. Als babykamer accessoire, speelpop voor de kleine en grote meid. Ook jij als volwassene eindelijk een mooi excuus om een pop of kat knuffel in de kamer op je dressoir tentoon te stellen als fashion liefhebber....
---
... EnJoY shopping with us !