What's New For You @ Le Petit Tom ®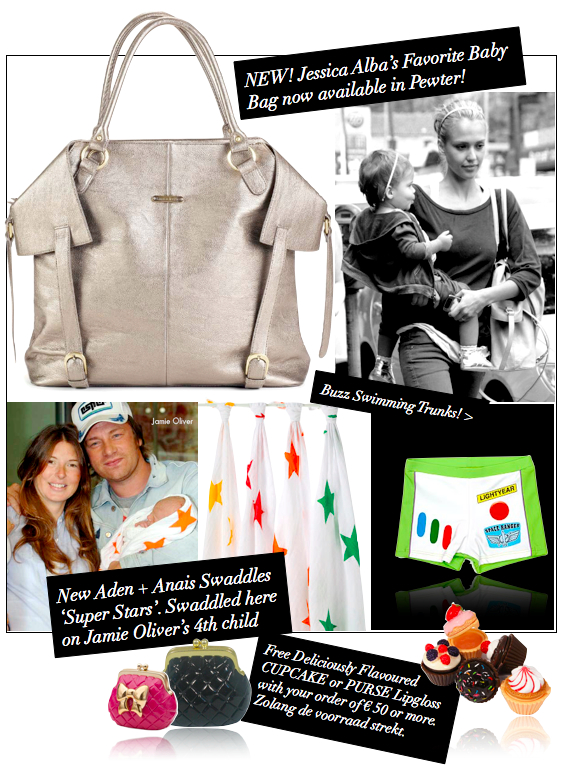 ---
W I N N E R
P E T T I S K I R T
P H O T O C O N T E S T
J A N U A R Y:
Little Miss Melrose Wezel playing
with her Doll and Doll Pettiskirt.
Both wearing the Solid White Marilyn Monroe Pettiskirt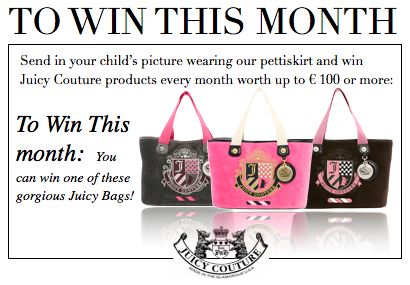 New Doll size Mini pettiskirt for your Doll or Bear.
Only and Exclusively available @ www.lepetittom.nl
Timi and Leslie Diaper Bag now in Popular Pewter color. Charlie bag in pewter.
Still Jessica Alba's Favorite bag!
Jessica Alba luiertas nu in zilver!
Tangled Rapunzel Disney Swim Suits. Zwempakjes voor
meiden van Repelsteeltje!
Buzz Lightyear Zwembroek
Toy Story 3 Buzz Lightyear Swimming Trunks! MUSTHAVE!
New Aden + Anais Swaddling blankets Super Stars. Jamie Oliver wraps his
4th child in this gorgeous Swaddle.
Free Delicious Flavoured Lipgloss CUPCAKE or PURSE with your order of
€ 50 or more. Supplied when stock lasts!
... EnJoY shopping with us !