White is the new Black this seasom
* W H I T E * W H I T E * W H I T E * W H I T E * W H I T E * W H I T E * W H I T E * W H I T E *

nu verkrijgbaar! Trumpette Mocs in wit. order now
The hit color this season is ...
* W H I T E *
PREMIE

RE:
KEMBY SIDEKICK * MUSTHAVE VOOR OP VAKANTIE *

The KEMBY Sidekick, super trendy verzorgingstas/ luiertas met praktische babydrager, draagzak in één product. Babytas/luiertas met ingebouwde babydrager, buikdrager, heupdrager
Kemby Sidekick Luiertas met ingebouwde babydrager! Absolute Musthave for the Mom on the go. Verzorgingstas met verschoningsmatje en alle andere accessoires die je nodig hebt en daarbovenop een ingebouwde draagzak! Superhandig tijdens het shoppen of voor als je de buggy vergeten bent tijdens een dagje uit!
De Kemby heeft haar nederlandse import en introductie
Enorm veel respons ontvingen we over de BLOCH® lancering. De babyschoentjes en dames ballerina's vliegen de deur uit. De baby BLOCH ballerina's zul je daarom dit en het komende seizoen veel in de bladen tegenkomen. Ze nu al de absolute topseller en megapopulair. En ons assortiment wordt flink uitgebreid als in de nazomer de nieuwe collectie verschijnt. Na vele malen al bijbesteld te hebben bij BLOCH ® is hun magazijn nu bijna leeg. Shop nu snel nog voor de beauties van dit seizoen voordat ze uitverkocht zijn...
Le Petit Tom ® staat deze maand in de volgende bladen
Baby's eerste jaar MAMA magazine Telegraaf VROUW Ouders van Nu
... V A D E R D A G & V A K A N T I E I N A A N T O C H T
B L O G
Le Petit Tom ® Blogt ook. Wil je nog eerder alle nieuwtjes lezen en daar je reactie opgeven?
Je kunt aangeven of je nieuwe producten 'grappig', een 'musthave' vind of direct wilt 'hebbe'.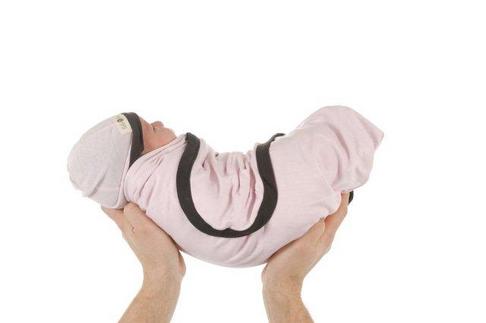 De BAMBOO trappelzakjes en swaddling blankets zijn heel goed voor je baby in de warme zomermaanden. Je baby is comfortabel, maar zeker niet te warm. In 3 kleuren verkrijgbaar. Order here

Makkelijk om mee te nemen op vakantie.
Wist je dat het trappelzakje mouwtjes heeft die je om kunt vouwen, zodat je baby niet kan krabben in het gezichtje? Blijft altijd zitten in tegentelling tot losse handschoentjes.
a B a m B a m C l a s s i c n o w a v a i l a b l e
dit 'magical' muziekdoosje is er in roze en blauw
... van maatje 17 tot en met 20
* W H I T E * W H I T E * W H I T E * W H I T E * W H I T E * W H I T E * W H I T E * W H I T E *
B E T A A L B I J O N S M E T I D E A L E N W I N...
Betaal bij Le Petit Tom ® veilig en gemakkelijk met iDEAL, credit card ( visa, mastercard) Mister Cash voor onze Belgische klanten, paypal of vooraf overboeken. Alles via een beveiligde verbinding. Paypal en MultiSafepay worden gebruikt om onze realtime betalingen te realiseren.
E n J o Y S h o p p i n g
Le Petit Tom ® | www.lepetittom.nl | info@lepetittom.nl Sint Jansstraat 2 | 8701 KZ Bolsward | The Netherlands | T: +31(0)515576296 |

Customer Service

|